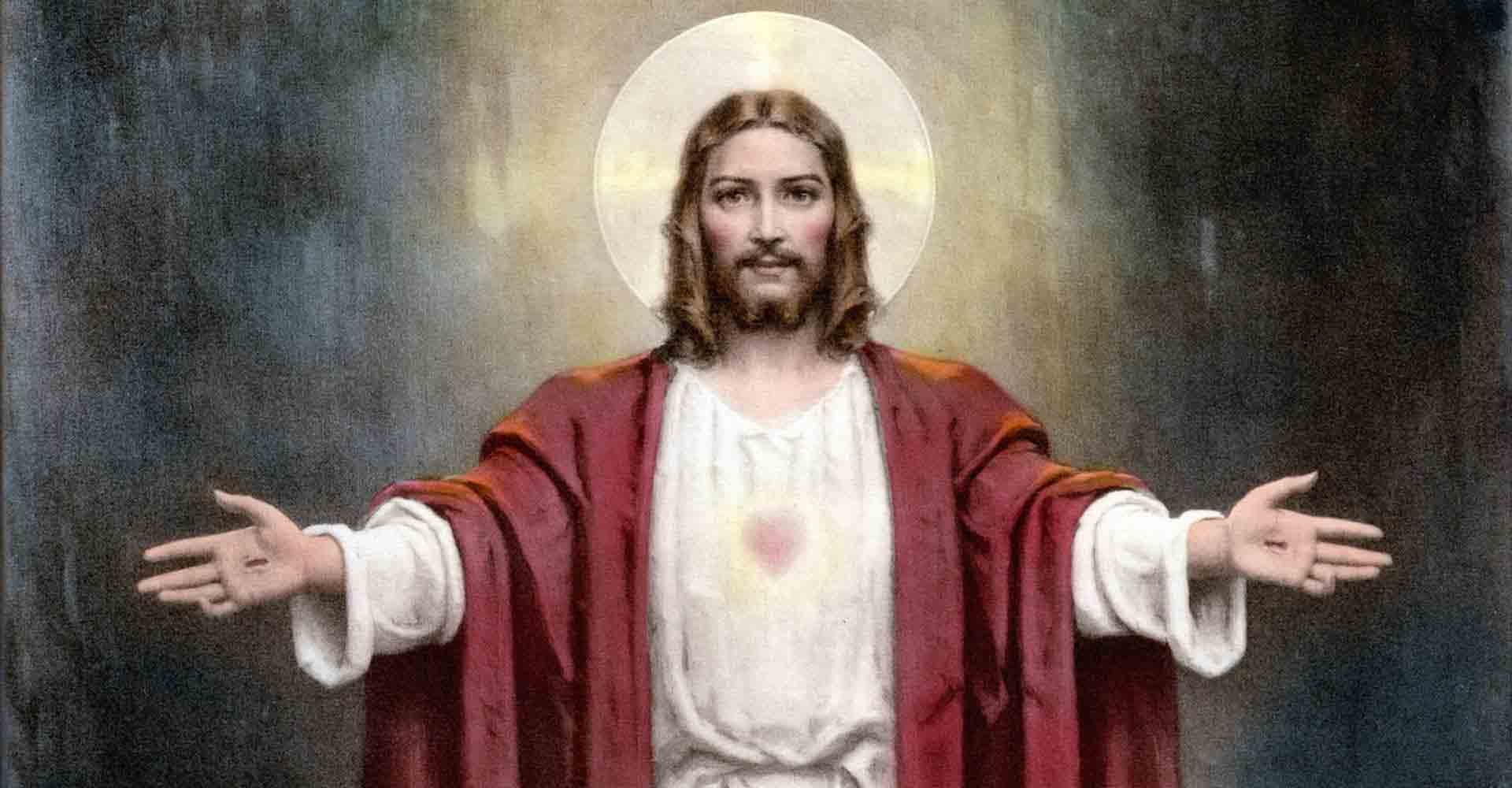 Remain In My Love: fidelity to Christ brings fullness of joy and life.
By Deacon Frederick Bartels
18 May, 2017
In today's gospel (Jn 15:9-11) Jesus tells his disciples:
As the Father loves me, so I also love you. Remain in my love. If you keep my commandments, you will remain in my love, just as I have kept my Father's commandments and remain in his love. I have told you this so that my joy might be in you and your joy might be complete.
"If you keep my commandments, you will remain in my love." Jesus urges you to remain in his love, and he tells you precisely how to do that: "keep my commandments." Christ reminds you that he kept his Father's commandments in giving himself over to him in free and loving obedience, and therefore remained in his love. In the same way, you are commanded to keep Christ's word in fidelity to his divine will in order to remain in his love. Jesus gives you this command, flowing from his infinite well-spring of divine and human love, so that "your joy may be complete."
The implication here is that if you reject Christ's commandments, you also reject his love and the complete joy it brings. That is, rejecting Christ does not end in happiness but in unhappiness and lack of fulfillment; for the Savior who is the light of humanity revealed: "I am the way and the truth and the life" (Jn 14:6). The way to God and fulfillment is Christ.
Uniting your human will to Christ brings happiness. This is an essential concept which the world has long rejected and which people find perplexing and difficult. Isn't my happiness found in complete human freedom? says the worldly post-modern autonomist. The false idea that following the commands of God is restrictive and unpleasurable is the widespread norm. Consequently, worldly culture teaches that happiness is acquired by exercising the "right" to unlimited human freedom—especially within the context of actions which in some way relate to human sexuality. It is man for himself, not man for God; man then constructs by his selfishness the dark earthly city of ruin in exchange for the heavenly city of light. Within the walls of this earthly city, the moral voice of the Church is viewed as a threat which must be beaten into silence and forever shut out.
Five minutes reflection on this cultural false-freedom ideology and the restrictedness and unhappiness of an earthly city apart from God, should soon make its danger apparent: it is all about selfishly turning in on oneself in isolation, self-alienation and estrangement from others. The individual begins to see himself as above others; he then objectifies others: whoever he deems as of little use or burdensome is discarded. People are viewed as a means to an end. In that kind of life, suspicion, ambition, self-assertion and tyranny become the ruling norms.
Worst of all, the earthly city is not really a city: it is a tiny, dank and cold cell of self-inflicted isolation whose bars to freedom are constructed by man's own stubborn arrogance.
It is essential for happiness and fullness of living to unite one's will to God. But what kind of perspective do you have about this joining of the human will to the divine? Is it something you do only because you must, or is it something you do because you know it is the highest possible way to live?
People often think the commands of Christ are like a list of prescriptions and prohibitions one must follow in order to avoid punishment or damnation. While there's some truth in that idea, it's a reductive way of understanding what it means to follow God. It's based on a morality of obligation approach which overlooks the beauty, excellence and freedom found in the virtuous life. "I do what I do in order to avoid punishment, but I'd really like to do the opposite," is taken up as the guiding principle. "Sin will make me happy," is the thought. "I refrain from it only because I'm forced to do so."
Those ways of thinking are themselves limiting and restrictive. Here's an example that may help gain some perspective: think about the importance of obedience of will when learning to play the piano. If the student is obedient to his master, following the prescribed techniques and practice schedule, cheerfully allowing himself to be corrected when necessary, he will one day master the instrument himself. He will then possesses, as integral to who he is, the skill needed to play the piano with freedom and excellence. In so doing, he becomes a master pianist himself. Consequently, he is free to create beautiful, full and rich musical compositions.
On the other hand, if the student stubbornly rejects his master's advice or resentfully practices only because he must, thinking it limits his freedom and imposes obligations on him, he will never attain to the level of perfection required to master the instrument. He will lack the freedom to play the piano with excellence. His skill level will remain incomplete and his abilities restricted. Note that his lack of freedom and excellence is self-imposed.
What is needed is a correct and full perspective. Think about the Holy Trinity: three divine Persons who are perfectly one God. Within the interior relationship of the Trinity is found total and complete union of will and the infinite fullness of love. Christ's human will (Christ has also a divine will) is perfectly united in fidelity to the will of his Father from whom his divine life originates. Christ is in the Father and the Father is in him: "I and the Father are one" (Jn 10:20). So great and perfect is this unitive love between Father and Son, that the Holy Spirit proceeds or flows forth from it as love personified.
The Holy Trinity is "where" you want to be. That is, it is the divine plan of the Father that you be adopted as his child through his incarnate Son, Jesus Christ, and, by living the life of faith in free and loving obedience to God, enjoy the fullness of life found in assumption into Trinitarian communion. Simply stated, God's plan is to grant you a share in his own divine life in order that you may be totally fulfilled; that your joy may be complete. It is to this end which Christ is inviting you today. But it is not an end won by the disobedient, the stubborn and the arrogant who insist they know better than God.
It is a gift received by giving yourself over in complete free and loving obedience to the commands of Christ. In joining into unity with Christ, becoming one with him, is found the fullness of human living and permanent happiness. This does not mean an absence of suffering, for Christ himself suffered and died out of love for you. It does mean, however, that you will one day attain your predestined end in eternal communion with God.
Further, in joining yourself to Christ by faith and baptism, and in uniting your will to his, you enter his heavenly kingdom right now—though not in a definitively complete way. Nevertheless, in living in the kingdom of Christ, which includes of course full communion with the Church, you experience a joy which the world cannot give, a peace which nothing can take away, and a hope which guides and strengthens you each day of your life.
Christ's peace.
*****
Please help spread the gospel with a donation.
Photo Credit: "Waiting for The Word," by Charles Bosseron Chambers. Image cropped. CC attribution 2.0. flickr.com: https://www.flickr.com/photos/waitingfortheword/6872940624. CC license summary: https://creativecommons.org/licenses/by/2.0/legalcode.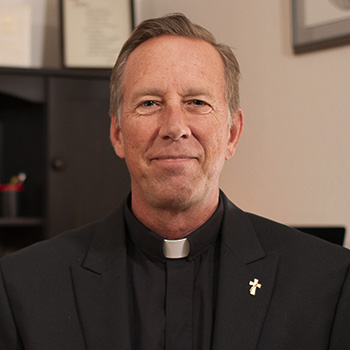 Deacon Frederick Bartels is a member of the Catholic clergy who serves the Church in the diocese of Pueblo. He holds an MA in Theology and Educational Ministry and is a Catholic educator, public speaker, and evangelist who strives to infuse culture with the saving principles of the gospel. For more, visit YouTube, iTunes and Google Play.