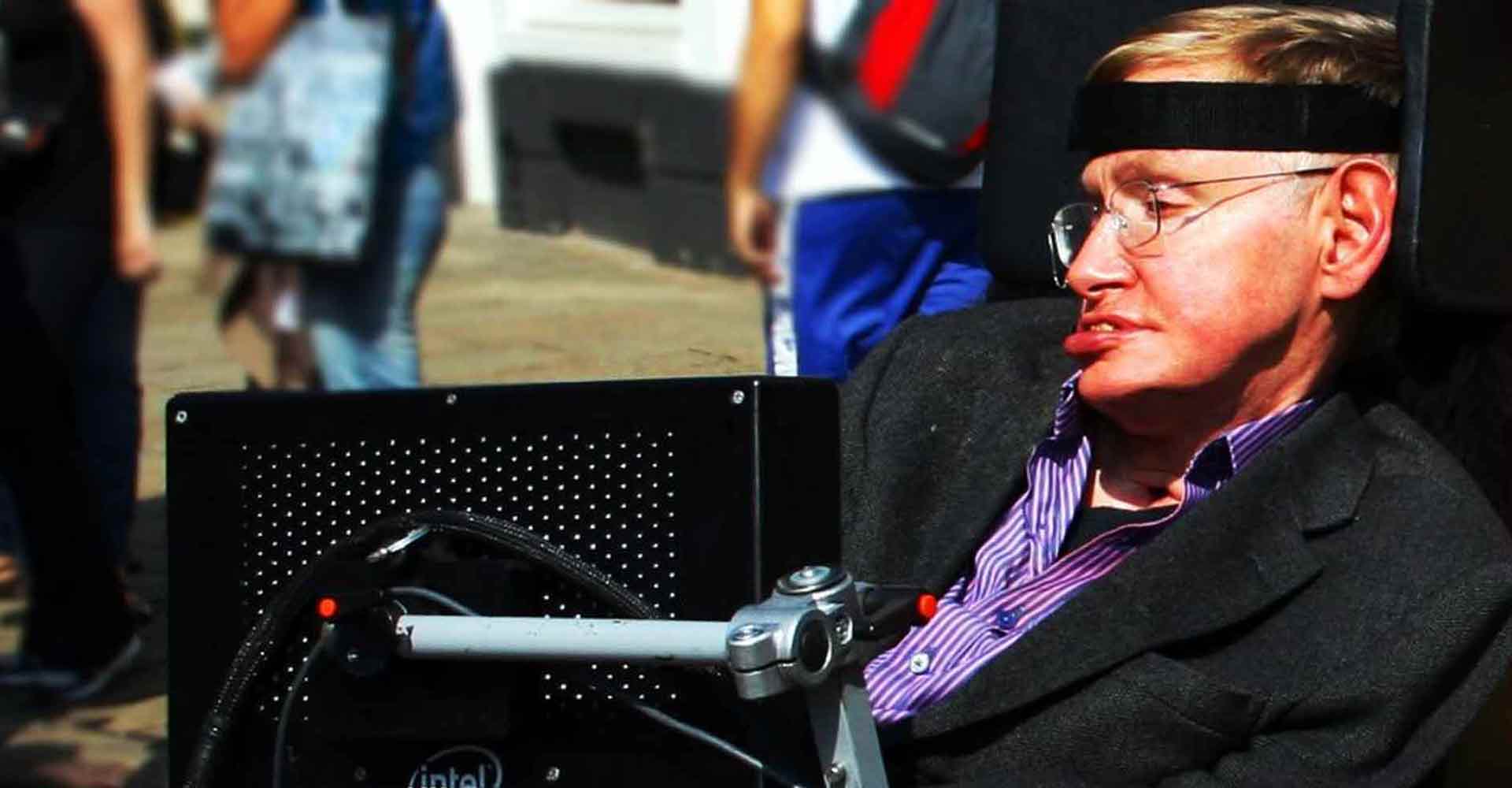 Is there a gravity god? Steven Hawking thinks so. Here's why it's not possible to say that the force of gravity explains why the physical universe exists.
By Deacon Frederick Bartels
16 November 2017
"Science has disproven God." Although it's not an old claim, it's been around for awhile. And, oddly and unreasonably enough, it gets quite a bit of traction these days.
Given the scientific mindset of American society, it's common to find people who think science has all the answers to all the important questions, including whether God is necessary or exists. This mindset is based on the presupposition that observational (empirical) evidence is the only valid data set. As important as the physical sciences are—and we have much to thank them for—there's more to knowledge than empirical data. The argument can be made that a-priori evidence and knowledge (what can be known by reason, deduction, and formal logic) is superior to that of the physical sciences because one can study nothing and make no observations at all apart from it. Take away man's rational intellect and his ability to compare, judge, reason, evaluate, contrast and so forth, and there would be no such thing as physical science. Even so, a-priori evidence is often roundly dismissed as irrelevant in the face of empirical evidence.
However, a-priori evidence and/or knowledge can be the most certain, strongest and reliable data set possible. In fact, a-priori knowledge is often universal and absolute. Take the law of non-contradiction, for example: we can know with absolute certainty that something cannot be both a circle and a square at the same time, in the same place, and in the same respect. We can know, for example, that something cannot be both infinite and finite (at the same time, place and in the same respect). Infinite and finite are contradictory concepts. They don't mix. We don't have to find and sift through observational data to prove out these basic, universal truths any more than we need to make observations and conduct tests that conclusively prove 2 + 2 = 4.
There are no few scientists (and people who think of themselves as scientists) who are under the impression that science has finally answered the most important question of all: whether God exists. What's science's answer? It's generally not in God's favor.
But is it possible for science to disprove God? No, it's not.
For one thing, proving something does not exist, even something physical, is exceedingly difficult for this reason: science cannot make every possible observation. Some of the evidence is always missing. The observational data sets are always incomplete. There are exceedingly vast areas of the physical universe that have not and may never be observed. And what if there are other universes and other dimensions? How will we scan their horizons entirely? Science can never acquire all the data, and therefore can rarely make statements with absolute certainty.
Observing God is a much bigger problem than trying to observe every iota of the physical universe because God is non-physical and spiritual. God transcends the physical universe and is therefore outside of the observational, experiential, testable evidence set of the physical sciences. As is so often said, "You can't put God under a microscope." The transcendent-spiritual-reality who is Creator does not fall into the category of what can be either directly or indirectly observed, tested and experimented on. God is not a "thing" one can peel, dissect and peer into. Proving God's existence or non-existence is entirely outside the scope of science. A scientist who says he can disprove God is like a theologian who says he can disprove the Sun contains hydrogen because the Bible doesn't mention it.
Even so, there are physical scientists who insist they have disproven God.
Enter Steven Hawking. Although his brilliant work in physics is appreciated, he has long wrestled with reconciling the origin and existence of the universe with the primary tenet of scientific atheism's creed: God does not exist. This tenet is so firmly entrenched that, for some scientists, God is forbidden ground. If one even thinks of God, the sole purpose for doing so must be to go to war with the whole misguided notion of his existence.
Hawking's struggle—and he's not alone among some of his peers—involves whether it can be definitively shown that God is unnecessary for the existence of all physical reality. It boils down to this: how can the origin of the physical universe be explained without God? If one believes God does not exist, then one must explain how the universe came into being or began to exist by and of itself. In other words, without God, the universe itself must completely explain itself—which includes its origin and continued existence. If a transcendent super-intelligent Creator of unrestricted power—who we call God—does not exist, then the universe must be the agent of its own cause. It must be the cause of itself.
Right off we run into a logical contradiction: it is illogical to say that a thing is the cause of itself. On the other hand, it is logical to say: a thing cannot cause itself.
A non-existent thing cannot create itself because it is non-existent; it does not yet exist and is not yet real. It is nothing; it has no power or structure or physical laws or properties; it is nothing and remains nothing. The only thing nothing can do is nothing. Nothing cannot of itself do something because it is nothing.
For example, a human person who does not exist cannot cause himself to exist. Cats and dogs and trees and fish cannot explain their own existence, for their existence is dependent upon other agents who caused them. A stalk of corn owes its existence to the seed from which it sprang. We see, then, that created things are contingent beings. Their existence is dependent on other things outside of themselves. They are never the cause of their own existence—not ever. A thing cannot cause itself.
In the same way, the universe cannot cause itself.
Hawking is a firm proponent of the Big Bang Theory, which, as it so happens, was discovered and developed in 1927 by a Belgian Catholic priest and physicist, Georges Lemaître. The Big Bang Theory is the most well-corroborated and widely accepted explanation for the beginning of the physical universe in modern cosmology. It essentially goes like this: the universe began at a point in space and time with a super-intense, exceedingly hot and powerful explosion of expanding hydrogen and helium. Eventually, stars formed, while planets, solar systems, and life followed along later as the universe developed. The Big Bang was the point of origination of the physical universe. However, it does not explain why the universe exists rather than nothing.
The Big Bang explains what happened from the first moment the universe began to exist, but it does not explain what caused it nor how it came into being from nothing. In the past, in an attempt to circumnavigate this apparent dilemma, physicists often hypothesized that the universe perhaps had no point of beginning at all. The idea was that it regressed infinitely into past-time. However, modern physicists have quite firmly and conclusively put that hypothesis to rest. An example is the Borde-Guth-Vilenkin theorem of a finite past-time universe as the only realistic possibility that does not radically clash with the laws of physics. There are other theorems that show, with exceedingly strong evidence, that it is not possible for the universe to regress infinitely into past-time.
Want to learn more about faith, reason, and science? Watch the video.
This means that physicists are more and more in agreement that the Big Bang signaled the beginning of all physical reality. Prior to that point, there was nothing—no physical reality whatsoever. This throws quite the wrench into the inner workings of scientific atheism. But it's no surprise to the Church; she has always believed that God is the first-order cause of all that exists, which includes all things visible (physical) and invisible (spiritual).
If prior to the Big Bang, there was no physical reality whatsoever—literally nothing—then some outside agent who transcends the physical universe is needed to create it. This agent could not be part of the physical universe because the physical universe was nothing prior to its existence. Again, nothing can do only nothing. Nothing cannot create something. Therefore a transcendent, non-physical agent is necessary in order to explain the cause and existence of all physical reality. This answers the "why is there something rather than nothing?" question. Additionally, this agent would have to possess unrestricted power in order to bring into being the physical universe from nothing. It would have to be an unconditioned (uncaused and/or uncreated) reality that is not dependent on anything for its own existence. We call this transcendent, unconditioned, unrestricted, uncaused, super-intelligent reality by the name of God.¹
Hawking attempts to circumvent all of that by suggesting gravity caused the Big Bang. Ordinarily, such a theory wouldn't be a problem. One thing (gravity) can certainly cause another thing (stars to condense from hydrogen and helium, for example). The problem arises when Hawking suggests that the law of gravity explains the existence of all physical reality. In other words, gravity is the creator. It's what I call the "Gravity God" phenomenon. In his book, The Grand Design, he writes:
The universe began with the Big Bang, which simply followed the inevitable law of physics. Because there is a law such as gravity, the universe can and will create itself from nothing. Spontaneous creation is the reason there is something rather than nothing, why the universe exists, why we exist. The universe didn't need a God to begin; it was quite capable of launching its existence on its own.
Do you see the problem here? Gravity is something, not nothing. The question that needs to be addressed is what caused any physical thing to begin to exist, not, on the other hand, what processes were involved in the development of physical things already existing. And that is a question outside of the limitations of physics. It's a question for philosophy and theology. Hawking is mixing up a first-order cause (God) with a second-order cause (like the law of gravity). A first-order, transcendent and non-contingent cause is necessary to explain the existence of a second-order cause (like gravity). Again, we're back to this (for Hawking) dilemma: a thing cannot be the cause of itself.
Hawking is going back before the Big Bang and suggesting that the physical universe existed at that point as a simplified system of physical laws. In other words, there were physical laws in place that can be explained as the cause of the Big Bang and the subsequent development of the universe. But that theory is merely an "add-on" to the Big Bang Theory, not an explanation of why the universe exists. It's a step backward in time as opposed to an explanation of why time and matter came into being. It does not answer the question, why is there something rather than nothing?
It's no surprise that something can be the cause of something else or that one thing can produce another thing. Parents cause their children to exist; seeds cause plants; etc. Pre-Big-Bang physical laws do not explain why the universe exists. It's still necessary to ask: who or what caused these laws? Why did they exist at all? One cannot say, "They always existed," and close the door on reason, as if the question is answered.
For example, let's suppose you found a chain of infinite length (it's not metaphysically possible to find such a chain, but for the sake of argument, let's just say you did). Would the chain explain its own existence? That it is of infinite length does not answer this question: who made it? Regardless of its length, its existence is contingent on a maker. The chain needs an explanation and its length does not provide it.
Why is there something rather than nothing? Hawking insists that gravity is the answer to that perennial question. That is, gravity is God and the "Gravity God" is the creator.
Sorry, but that answer doesn't make the grade.
For more on this topic, see Spitzer, Robert J. New Proofs for The Existence of God: Contributions of Contemporary Physics and Philosophy. Grand Rapids, Michigan: William B Eerdmans Publishing Company, 2010.
Photo Credit: By Doug Wheller [CC BY 2.0 (http://creativecommons.org/licenses/by/2.0)], via Wikimedia Commons.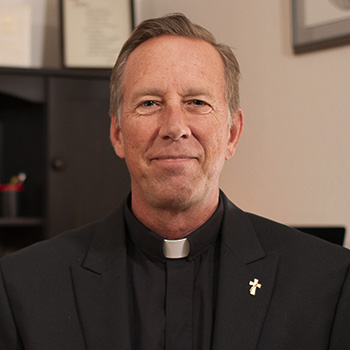 Deacon Frederick Bartels is a member of the Catholic clergy who serves the Church in the diocese of Pueblo. He holds an MA in Theology and Educational Ministry and is a Catholic educator, public speaker, and evangelist who strives to infuse culture with the saving principles of the gospel. For more, visit YouTube, iTunes and Google Play.