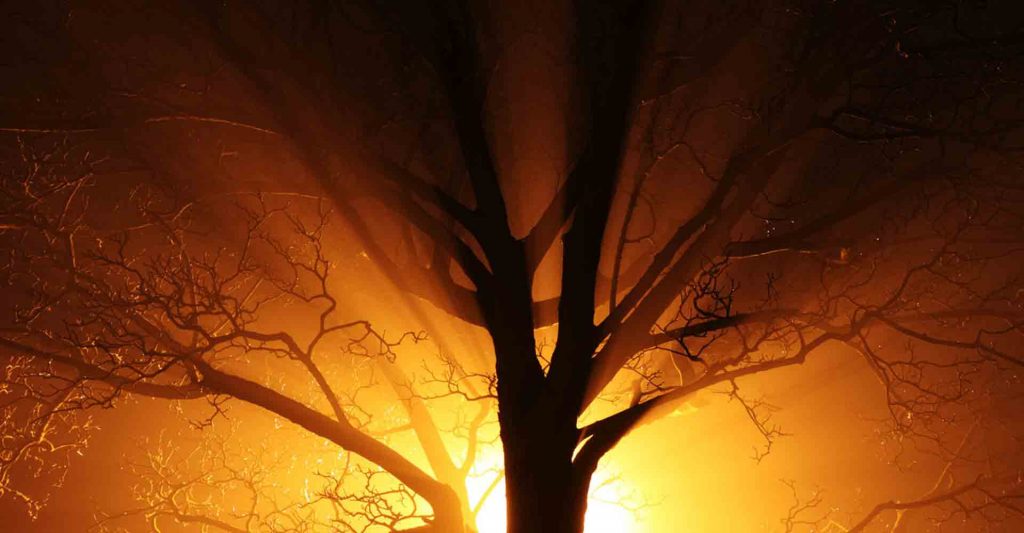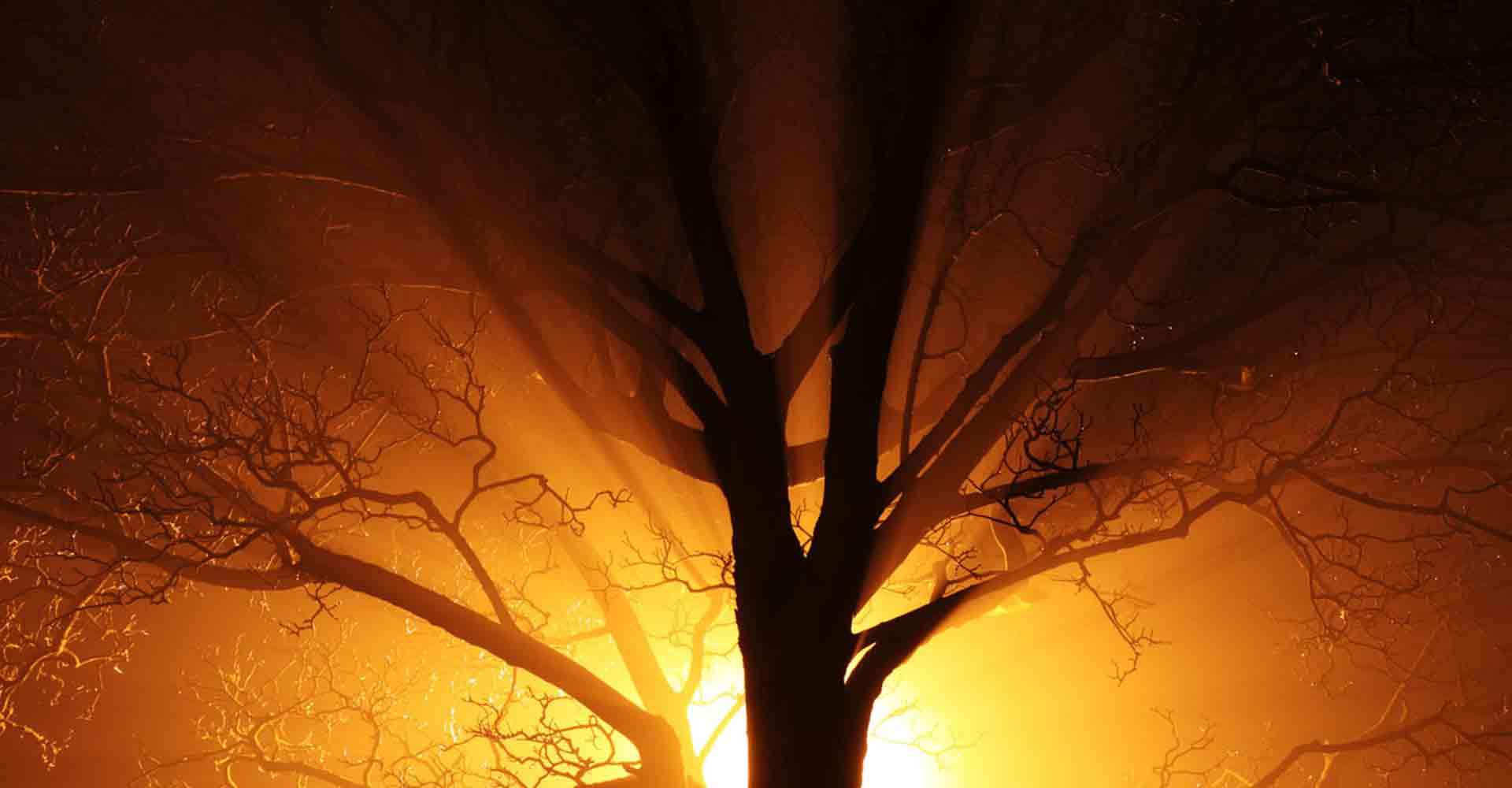 What do taxes and the tree God planted have to do with each other? There is a saying I love to tell people, "Long before Zacchaeus needed it, God planted that tree." Because God knew one day that small Zacchaeus needed to see the Son of God.
By Donna Caito
Tax collectors in New Testament times were reviled and disdained by all the Jews. Their job was to collect taxes for Rome, which was about one percent of someone's total earnings. But on top of that, there were taxes on just about everything else in life; property tax, importing and exporting taxes, war taxes, bridge tolls, taxes for food, crop taxes, fishing taxes, and taxes on just about everything else someone had to do to survive. And there were the temple taxes of half a shekel per person. On top of the Roman taxes, the local kings of the area would enact their own taxes.
Along with all those taxes, the chief tax collectors would take their "cut" from taxation, and then the actual tax collectors would charge on their own profits and extort the money from the Jewish people. Therefore, whenever you would go to pay your taxes, you never really knew the total amount. Whatever you had added up in your mind would never compare to the additional taxation the tax collectors would add onto it. And the tax collectors had carte blanche to collect whatever they wanted. Rome didn't care about the Jews. As far as they were concerned the tax collectors could do whatever they wanted as long as the Romans got their money. Hence why the tax collectors we hear about in the Bible were so rich. They had an unlimited amount of money coming in.
Also, the very fact the tax collectors worked with the Romans put them on the outskirts of the Jewish society. They were the pariahs. The disdained. The ones parents warned their children to never, ever become.
Imagine if the Nazis had won World War II and now occupied America. Your neighbor decided to work for the Nazis. Their job was to collect the taxes for the German rulers and add on their own extortion on top of the tariffs. You're struggling to survive under the oppressive and dangerous regime where not paying your neighbor meant death as he's driving a new car and grilling out steaks every afternoon. He's growing richer as you're growing poorer. You see him working with the very people who have killed some of your close friends and maybe even family members.
Read: Three Parables About The Kingdom
How willing would you be to allow someone like that into your home for dinner on a Sunday evening? Moreover, how willing would you be to even look that person in the eye or better yet, have a conversation with them?
I think of Matthew sitting in his booth in Capernaum doing his custom taxation and maybe (probably) skimming off the top. He's in this awful position of being disdained by the Romans, who didn't like any Jews, and hated by the Jewish people, who didn't like any tax collectors. His life must have been desperately lonely.
Jesus comes walking by with his friends. Crowds are following him and trying to touch his clothing. His disciples are happy, probably joking amongst themselves because I refuse to believe any apostles of Jesus were somber or stern in countenance. The crowds are trying to get as close as they can to the Teacher. Jesus stops in the middle of the trade road filled with people. Everyone waits for the Teacher to speak. A hush goes over the crowd while the people surrounding them are on their way to their ships and trades.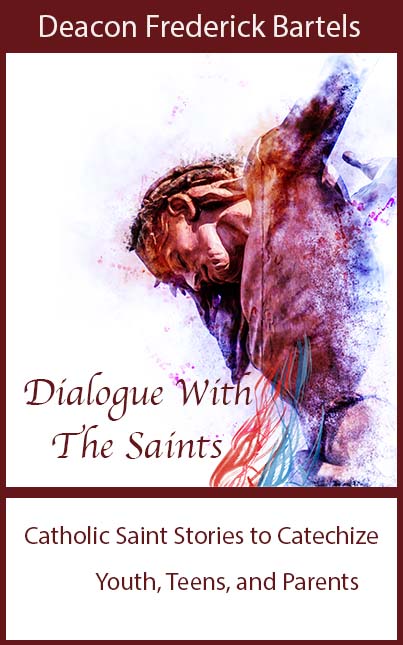 Matthew probably never noticed the crowds outside his booth. Matthew was undoubtedly used to ignoring a lot around him. If he looked up, if he paid attention, he'd know how hated he really was. Better to live in your own bubble than look outside yourself when everyone loathes you. He was probably there minding his own business, collecting taxes from the upset Jewish people, and thinking about what he was going to have his servants make him for dinner.
Suddenly, he hears someone call out, "Matthew!"
Matthew looks up from taking money. He looks around to see who Jesus is talking to. There's probably a bunch of Matthews on the road, it's a common name, and surely the great Teacher isn't talking to him. No one talks to him. That is unless they're begging to have their taxes lowered or another month for payment. Or the Romans demanding their due under threat of death. Other than that, silence. And surely no one in their right mind would call out his name around so many people. Especially not around the Romans, Samaritans, and absolutely not around the Jewish people.
The teacher is looking right at him.
It was probably the first time in a long time someone looked right at Matthew. His life would've been full of people spitting at his feet and calling him slurs. But the Teacher called him by name. His real name. His given name. A name he probably hadn't been called in years. Matthew, son of Alphaeus, now knows the great Teacher is calling to him.
Jesus simply says, "Follow me" (Matthew 9: 9).
The crowd was probably looking back and forth between Matthew and the Great Teacher like, "What in the world?"
"But," the crowd looks back at Matthew who's packing up his things. "But, Master, he's a," voices lower and they whisper in disgust, "A tax collector."
But Jesus wasn't deterred. He wanted Matthew and Matthew needed Him. Matthew left everything and did what I consider the best thing to do in any situation involving a major life change or really any situation in general.
Matthew threw a party.
A banquet. And he invited all his friends, tax collectors and sinners included, to meet Jesus and his posse. It wasn't the "who's who" of Jewish society. It was my kind of people. The ones on the outskirts. People the upper crust of Jewish society ignored and outright spoke out against.
I hope that during this party the rest of the Apostles warmed to Matthew the tax collector. I hope they were kind and generous to him and treated him like a new friend, maybe even a sibling. I hope Matthew quickly found himself surrounded by people who loved him unconditionally because Matthew needed that love desperately.
Of course, word got around because people like sticking their noses in other people's business. The Pharisee's show up and try to prove they're better than, well, anyone. They are gobsmacked, Jesus, the one causing all the ruckus, is the guest of honor at Matthew's party.
They pull one of the disciples aside and whisper, "Why does your teacher eat with tax collectors and sinners?" (Matthew 9: 11).
Jesus heard the Pharisees out there gossiping and trying to turn his disciples against him. He looks at the Pharisees and says, "Those who are not well do not need a physician, but the sick do. Go and learn the meaning of the words, 'I desire mercy, not sacrifice.' I did not come to call the righteous but sinners," (Matthew 9: 12-13).
Jesus is basically telling the Pharisees point blank, "I'm not here to damn everyone to hell. I'm here to heal the weak so they can take up my cross."
Matthew needed mercy. He needed love and caring and compassion. Because he had lost his way among the rhetoric and the mess and the muck of his time. Greed and vanity dragged him down but with two words, "follow me," Jesus picked him back up, wiped him off, and led Matthew to a life he never dreamed he'd ever live.
Matthew let go of his anger and his hurt and loneliness and followed Jesus.
Because I'm sure Matthew was hurt. I'm sure he felt alone. I wonder if his own family had anything to do with him after he decided to become a tax collector. There's no account of Matthew having a family. I wonder if Matthew was so disdained that the idea of getting married wasn't anything even on his radar.
We see Jesus doing this again, changing the way his disciples thought and lived. In Luke 19, he goes to Jericho, a rich land specializing in balsam trading, where the short Zacchaeus climbs a tree to see the Messiah. Jesus looks up in that tree and says, "Zacchaeus, come down quickly, for today I must stay at your house" (Luke 19: 5). Zacchaeus was a chief tax collector, someone who would be one step above Matthew. Immediately when Jesus announced he was visiting another tax collector's house people grumbled, "He has gone to stay at the house of a sinner" (Luke 19: 7).
I hope Matthew gave them a dirty look. I hope Matthew smiled at Zacchaeus and gave him a hug or a handshake, knowing how different Zacchaeus's life was about to become.
Zacchaeus knew immediately what Jesus wanted from him. He says to the Lord, "Behold, half my possessions, Lord, I shall give to the poor, and if I have extorted anything from anyone I shall repay it four times over" (Luke 19: 8).
And Jesus reminds everyone that Zacchaeus deserves salvation as well by announcing, "Today salvation has come to this house because this man too is a descendant of Abraham" (Luke 19: 9). He follows it up, just like he did when he was confronted by eating with Matthew, "For the Son of Man has come to seek and to save what was lost" (Luke 19: 10).
There is a saying I love to tell people, "Long before Zacchaeus needed it, God planted that tree." Because God knew one day small Zacchaeus needed to see the Son of God.
Long before Matthew was born, God made Capernaum a trading center with a customs post. And he knew Matthew would be sitting there on the day Jesus would be walking by.
So many times, in my life, I was like Matthew or Zacchaeus. I was doing my own thing, hurting people, putting myself before others, when God put Jesus into my life. It could be anything really, moments I obstinately went my own way when Jesus comes along and says, "Follow me." He grows the tree, he makes the custom post, and he waits for me to get there. And when I do, it's always my decision to follow him or not.
God always makes sure there's plenty of trees for me to climb.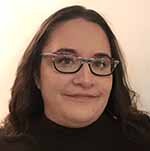 Donna Caito has a B.S. in Management and a M.A. in Theology. She's a Catholic revert who didn't want to be a Catholic but couldn't come up with a good argument otherwise. She lives in the middle of nowhere with her children, her black cat named Midnight, and her white dog named Jack Frost. In her spare time, she enjoys writing about her unique place in the Catholic Church as a single mother and giving good reviews on Google.