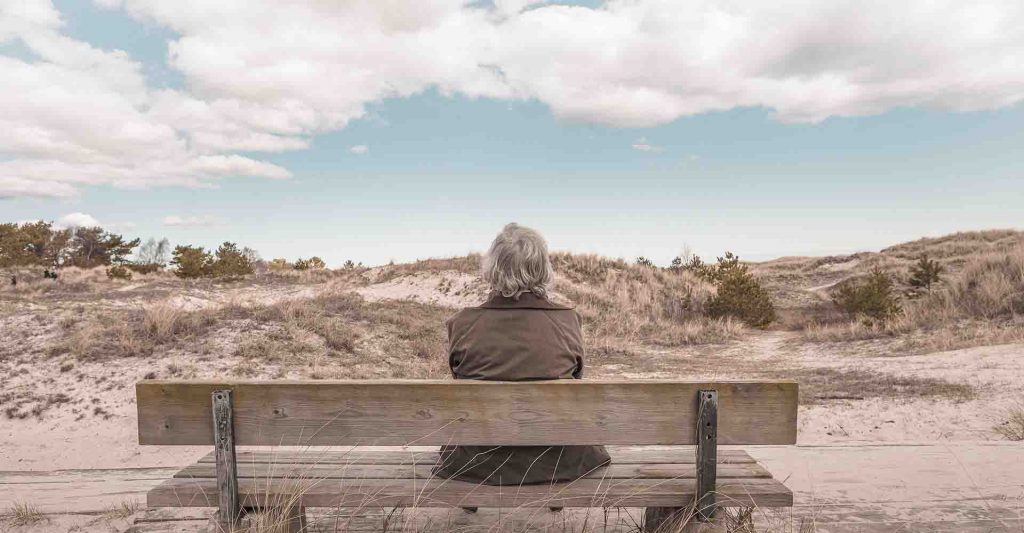 Telling ourselves the truth, thinking in a healthy, correct, accurate way, is a key step in attaining a happy life. Inaccuracies and distortions in thinking create a multitude of problems with self-esteem, motivation and relationships. This includes our relationship with God. The goal then, is learning to tell ourselves the truth.
By Colleen Jewell
While reading my Bible recently, I encountered Roman's 15:5; "May the God of endurance and encouragement grant you to think in harmony with one another, in keeping with Christ Jesus." This scriptural passage made me think of a type of therapy I often use in my practice, known as Cognitive Behavior Therapy, or CBT. I would like to explain why I believe that applying this contemporary psychological theory can help each of us, as we strive for wholeness and holiness.
CBT is a treatment modality in which thoughts, "cognitions," are treated as behaviors. The premise is that each person has control over their own thoughts (with the exception of individuals diagnosed with certain thought disorders). Because of faulty and/or irrational belief systems, we all engage in distorted thinking of various types. I often describe this problem to my clients as having "bad thought habits." Inaccuracies and distortions in thinking create a multitude of problems with self-esteem, motivation and relationships. This includes our relationship with God. The goal then, is learning to tell ourselves the truth. Even better, we can develop a new habit of doing so in the most positive and encouraging way possible.
Read about the Catholic life of reason and truth.
This task sounds much easier than it is. One must first recognize the distortion and resultant inaccuracy of their own "self-talk." We all have an inner voice in which we talk to ourselves. (We therapists often exhibit this voice out loud, a style described as verbal processing.) Based on our unique thoughts, we perceive and judge our experiences. There is an old saying which proclaims, "perception is reality." It follows then, that misperception produces distorted reality.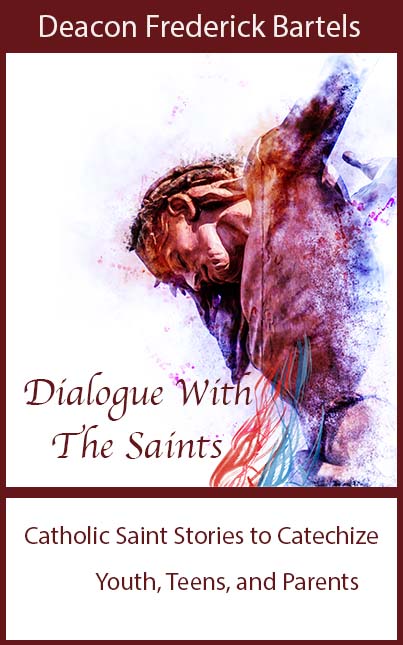 Here are some examples of common distorted thought patterns: believing we can read another person's mind, drawing conclusions based purely on emotions, blaming others for our problems and predicting worst-case scenarios for the future. Using CBT, irrational thoughts can be identified and corrected. Our internal logic can be reminded of the following truths: We don't know what others are thinking, our feelings can lie to us, and projecting blame onto others keeps a person in the role of victim.
Another psychological principle is at work, and it is this: "feelings follow behavior." It is easy to see that distorted thoughts lead to confusing and unhelpful emotions. Now a vicious cycle is reinforced and repeats. These "bad thought habits" can even damage a person's spiritual life. If I believe (think) that I am unworthy of God's love, I am likely to feel discouraged, depressed, hopeless and a myriad of other unhelpful feelings. Over time, irrational thoughts can tend towards a gradual distancing from spiritual practices and even a weakening of faith. Learning to think correctly and tell oneself the truth, is an e?ective remedy for this problem.
Some years ago, when I was first establishing Saint Rita's Christian Counseling, I was employing CBT to help a devout Catholic man with his marriage and family difficulties. This therapy style really resonated with him because it brought to his mind the scriptural passage, "Finally brothers and sisters, whatever is true, whatever is noble, whatever is right, whatever is pure, whatever is lovely, whatever is admirable—if anything is excellent or praiseworthy—think about such things" (Philippians 4:8). Only when we strive to tell ourselves the truth can we become effective vessels of Christ's Love.
Colleen Jewell is a licensed therapist in Michigan, and the founder of Saint Rita's Christian Counseling. She has been helping individuals, couples, families and clergy to face life's challenges for the past 22 years. She holds a Bachelor's degree in Psychology from Northern Michigan University and a Master's degree in Counseling Psychology from Western Michigan University. Colleen is a consultant for Guesthouse, a residential addiction treatment facility for priests and religious. She serves on the board of directors for Opus Bono Sacerdotii, an organization which conducts retreats for priests. Colleen recently partnered with Dr. Peter Kleponis of Comprehensive Counseling Services and Integrity Restored, to help people struggling with eating disorders, pornography addiction, trauma and grief. Colleen also has a special interest in helping individuals experiencing the complicated grief of losing a loved one to suicide.
Therapy sessions can be conducted in person, by phone or by video. To make an appointment, call 610-397-0960. Visit Ms. Jewell at: http://saintritascounseling.com/
Photo by Mikael Kristenson on Unsplash
Colleen Jewell is a licensed therapist in Michigan, and the founder of Saint Rita's Christian Counseling. She has been helping individuals, couples, families and clergy to face life's challenges for the past 22 years. Therapy sessions can be conducted in person, by phone or by video. To make an appointment, call 610-397-0960. Website: http://saintritascounseling.com/