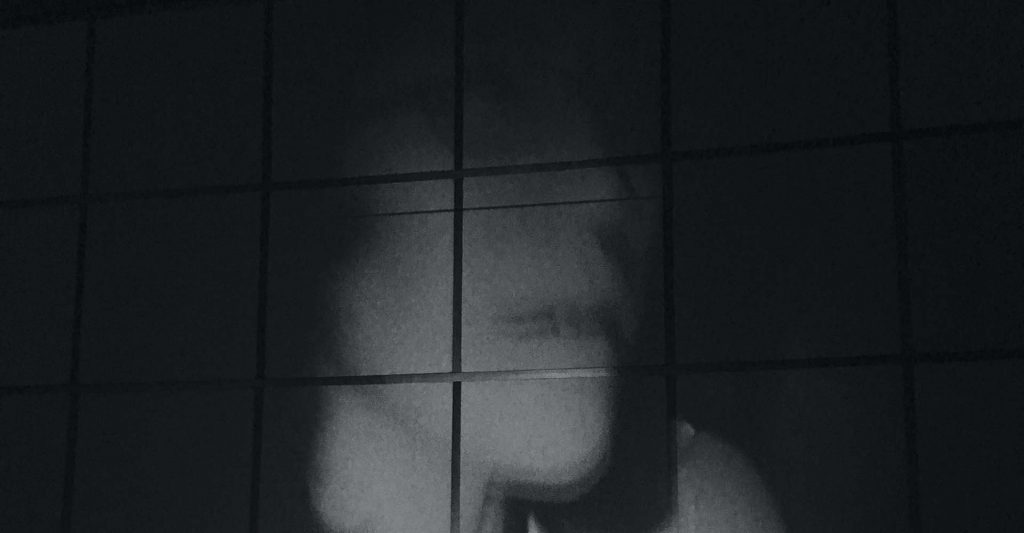 An encroaching darkness has pervaded our landscape, and hatred of Christians has reached unparalleled proportions.
By Theresa Nixon
21 July 2020
There is an ever-encroaching darkness that has pervaded our landscape and its menacing shadows grow darker day by day. I'm reminded of a popular kids' film from the '80s, The Never-Ending Story, about the Nothing that threatened to consume everything because of lack of faith, its darkness inflaming hatred and sapping all hope. Yes, it seems, the Nothing has invaded our world. Indeed, mankind grows colder and more intolerant despite the advances in our civilization.
. . .and with the increase of lawlessness, love in most men will grow cold.

Matthew 24.12
Opposition to Christianity
Our country's politics, and especially the media, have sunk to an all-time low. It seems that anyone who is a Christian or stands for patriotic values is villainized while the liberal extremists are portrayed sympathetically as heroes, even martyrs. It is true, there has always been opposition to Christianity since Christ walked the earth. My mother, who was educated at a Catholic boarding school run by the Ursuline nuns, remembered being awakened one night by one of the Sisters who rushed her and the other children to a safer refuge when men in white hooded outfits planted a fiery cross in front of the convent. And this happened in New York!
Yes, hatred of Christians, and particularly Catholics, has gone on for centuries; but we are now living in a time when that hatred has reached unparalleled proportions – even by many within the Church. In an obvious attempt to spur intolerance of President Donald Trump, the Archbishop of Washington, DC, Wilton Gregory, spewed a bilious attack against the President and First Lady, along with an indictment against the John Paul II National Shrine when visited by President Trump and First Lady Melania Trump in honor of Saint John Paul II's birthday and preceding the signing of the Executive Order to preserve religious freedom:
I find it baffling and reprehensible that any Catholic facility would allow itself to be so egregiously misused and manipulated in a fashion that violates our religious principles, which call us to defend the rights of all people even those with whom we might disagree. Saint Pope John Paul II was an ardent defender of the rights and dignity of human beings. His legacy bears vivid witness to that truth. He certainly would not condone the use of tear gas and other deterrents to silence, scatter or intimidate them for a photo opportunity in front of a place of worship and peace.

Archbishop Wilton Gregory, June 2, 2020, Washington DC
The mask of false tolerance has been stripped away to reveal what really lies beneath: the naked face of pure evil. Jesus Himself said:
If the world hates you, remember that it hated me before you. If you belonged to the world, the world would love you as its own; because you do not belong to the world, because my choice withdrew you from the world therefore the world hates you. Remember the words I said to you: A servant is not greater than his master. If they persecuted me, they will persecute you too; if they kept my word, they will keep yours as well. But it will be on my account that they will do all this because they do not know the one who sent me.

John 5:18-21
Rampant violence, torching businesses, and assaulting – even murdering – innocent bystanders who are trapped in the crosshairs of this manufactured revolution is the fodder of daily newscasts, egged on and championed by the leftist press. A six-block radius of a police precinct in Seattle, Washington was taken over by Antifa and Black Lives Matter groups, who declared the area to be a new country they have named Capitol Hill Autonomous Zone, or CHAZ, a soi-disant country within our country, its flag the angry clenched fist of Marxist aggression.
Direct assaults are hurled daily from celebrities and politicians at Catholics and other Christians who uphold pro-life values. These individuals fear the Catholic Church and its traditions, blaming it for the world's troubles. They do not care if they pour forth falsehoods and half-truths; to them, the lie has become the truth and the truth, a lie.
If you tell a lie big enough and keep repeating it, people will eventually come to believe it. The lie can be maintained only for such time as the State [read, Deep State] can shield the people from the political, economic, and/or military consequences of the lie. It thus becomes vitally important for the State to use all of its powers to repress dissent, for the truth is the mortal enemy of the lie, and thus by extension, the truth is the greatest enemy of the State.

Joseph Goebbels, Chief Propagandist of the Third Reich [Emphasis, the author's]
But I believe many of them know deep inside that the traditional faith of the Catholic Church holds the fullness of Truth and it terrifies them.
Read more about the Catholic Church and its beliefs here.
Their true agenda is to obliterate the Light of Christ from the world, and they are not even trying to pretend anymore. But the Day of the Lord is imminent, have no fear:
The anger of God is being revealed from heaven against all the impiety and depravity of men who keep truth imprisoned in their wickedness. For what can be known about God is perfectly plain to them since God himself has made it plain. Ever since God created the world his everlasting power and deity — however invisible — have been there for the mind to see in the things he has made. That is why such people are without excuse: they knew God and yet refused to honour him as God or to thank him; instead, they made nonsense out of logic and their empty minds were darkened. The more they called themselves philosophers, the more stupid they grew, until they exchanged the glory of the immortal God for a worthless imitation, for the image of mortal man, of birds, of quadrupeds and reptiles. That is why God left them to their filthy enjoyments and the practices with which they dishonour their own bodies, since they have given up divine truth for a lie and have worshipped and served creatures instead of the creator, who is blessed forever. Amen.

Romans 1:18-25
The Gates of Hell Will Not Prevail
This is war and the battle lines have been drawn in no uncertain terms. Jesus promised Peter that the gates of hell would not prevail against His Church on earth; but we must fight this spiritual battle by bravely speaking up for our Faith and not be afraid of whether it is politically correct. I believe we are in the Eleventh Hour. If we do not stand up in unity with Christ against the forces of darkness – against the Nothing – we will fall and be overcome. We cannot let that happen, for the sake of our children and grandchildren, and for the sake of our immortal souls.
Gird yourself with the Holy Spirit. Use blessed salt, holy water, and holy oil, anointing yourself and your loved ones, homes, and workplaces daily. Carry these powerful sacramentals with you always, and stock up on blessed beeswax candles. Satan is on the attack everywhere, especially in the holiest of places; but he will fail. We have our Heavenly Father's promise on that:
I will put enmities between thee and the woman and thy seed and her seed. She shall crush thy head and thou shalt lie in wait for her heel.


Genesis 3:15
Read more about what is happening in America today.
Photo by Duangphorn Wiriya, unsplash.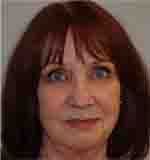 My name is Theresa Nixon. I was born and raised in San Diego, California, into a large, Catholic family and now reside in the DC area. I began a writing career in the 1980s as a music reviewer for Music Connection magazine and spent over ten years working in the entertainment industry before realizing that my life was disconnected. I realized I needed to return to my Catholic roots and the faith of my childhood. I have a Master's in Management from The Catholic University of America, and hope to complete my book this year on my memoirs as a child growing up Catholic in a large, working class family.