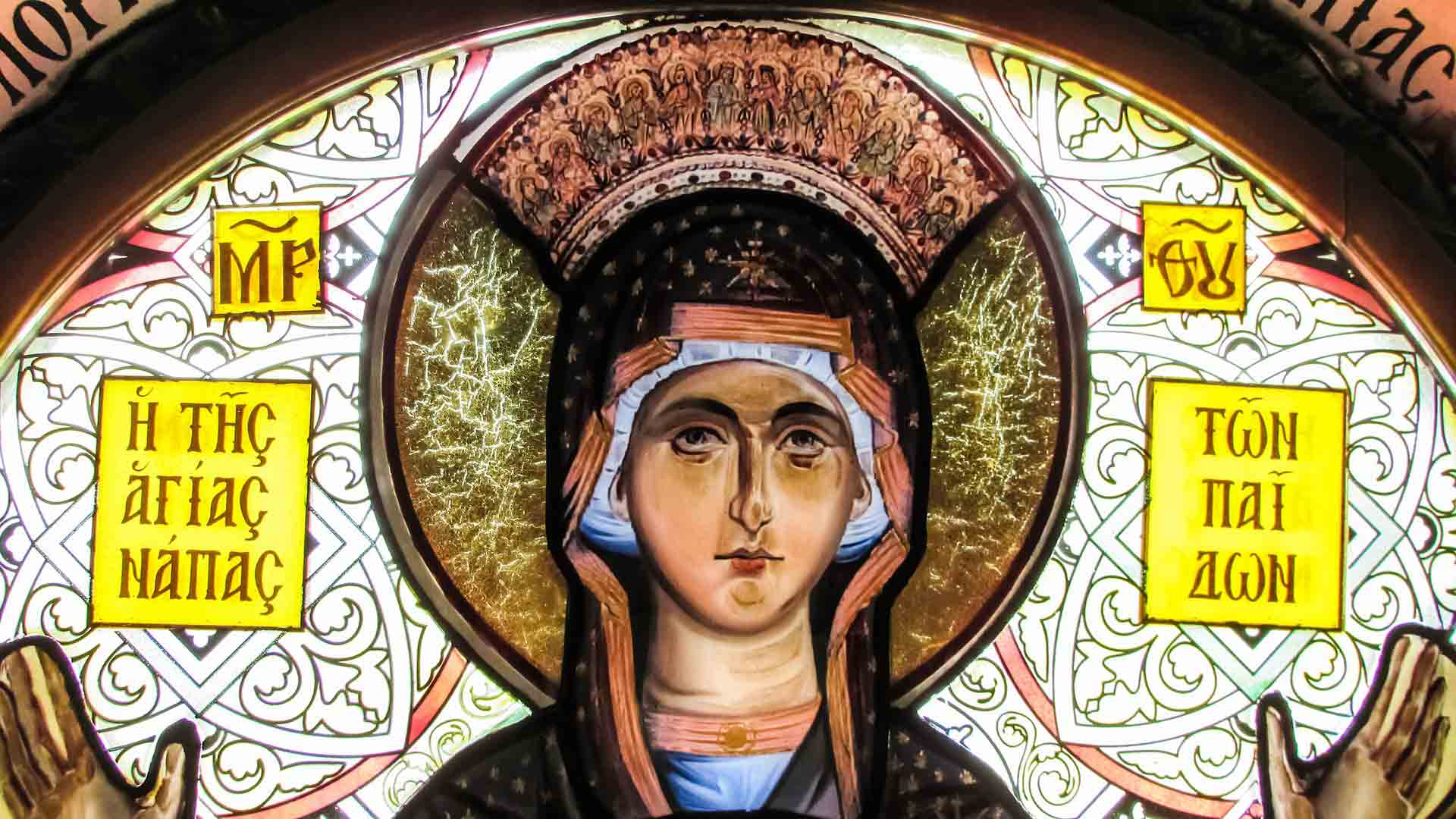 By Deacon Frederick Bartels
17 January 2016
Today's gospel (Jn 2:1-11) provides us with a beautiful and rich narration of the wedding feast at Cana, which took place about five miles north of Nazareth. It is fitting that the first person mentioned in attendance is the mother of Jesus: the Virgin Mary. This is so, in part, due to the cultural norm of giving honor to one's mother. Nevertheless, it is especially fitting to give the highest honor to the mother of Jesus because she is the Mother of God whose "yes" brought salvation to humanity.
Notice that the evangelist John refers to Mary as the "mother of Jesus." In fact, nowhere in this particular passage is she named in any other way, with the exception of Jesus' use of "woman," which was not in any way a derogatory term. Why would John do this? One reason is that the title "the mother of Jesus" is of far greater significance than the name "Mary." Further, when we reflect on how the beloved disciple John took Mary into his home after Christ was crucified (see Jn 19:26-27), it becomes obvious why he would mention her first at this feast. John honored Mary as his spiritual mother as did Christ honor her as his biological mother.
We are also told, of course, that Jesus and his disciples were invited to the celebration and are there present. The Church places great importance on this. The Word-made-flesh, Jesus Christ, intentionally arrives at the feast at Cana and takes an active part in it. Tradition holds that Jesus sanctified the marital covenant by his presence at this celebration of the marriage of husband and wife. Further, just as the transformation of water to wine brings about a new reality, so too is a new reality formed by the matrimonial bond of husband and wife. The two, joining together in the unity of the conjugal and marital act, become one flesh. In virtue of this complete and self-giving embrace, arrives the potential for the generation of new life: the blessing of children whose lives constitute the crowning glory of marriage and an eternal testament to the love of their father and mother. The Son of God, who is himself true God and true man, is present at this banquet, which is in celebration of the divinely instituted, life-long and exclusive covenant-bond between a man and a woman that is itself marriage.
Right away, a crisis of sorts occurs when the "wine ran short." Traditionally, Jewish wedding feasts could last a week or more. While we are not sure how long the feast had been in progress—presumably for awhile since the wine had been drunk—it is of no small significance to run out of wine at a wedding celebration.
Mary, whose concern for the happiness of others is unfailing, turns to Jesus and says, "They have no wine." She does not explain anything. Nor does she suggest anything. Why would she? No one knows better than Mary that Jesus is aware of the situation, the needs of those present, and the importance of an adequate amount of wine for the festive continuation of the celebration. Mary knows that her Son knows what is best. Everything is in his hands, always. And thankfully so.
We might ask, then, why Mary felt the need to mention the shortage of wine to Jesus at all? The answer lies in Mary's role as an intercessor before her Son. The Church has always recognized this role. Mary prays unceasingly for the needs of her children, as the spiritual mother of the brothers and sisters of her Son, that our ultimate need is met: that we join into unity with her Son, our Lord Jesus Christ. The heart of Mary has but one ache: that we are drawn into the sacred heart of her Son.
Mary is engaging her role as intercessor at this feast. So, she tells her Son: "They have no wine."
Completely confident that her Son will do what she suggests, knowing he would never deny his mother any good thing, Mary turns to the servers and says: "Do whatever he tells you."
These are the last words recorded from the mother of Jesus in the entire New Testament. They stand forever as the key to journeying into union with God. They offer us the final word on what it means to love her Son, Jesus Christ: "Do whatever he tells you."
*****
Please help maintain this site with a donation.
Photo Credit: pixabay, free use photo.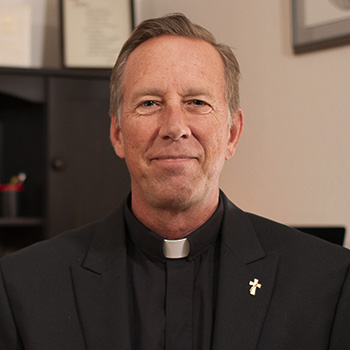 Deacon Frederick Bartels is a member of the Catholic clergy who serves the Church in the diocese of Pueblo. He holds an MA in Theology and Educational Ministry and is a Catholic educator, public speaker, and evangelist who strives to infuse culture with the saving principles of the gospel. For more, visit YouTube, iTunes and Google Play.