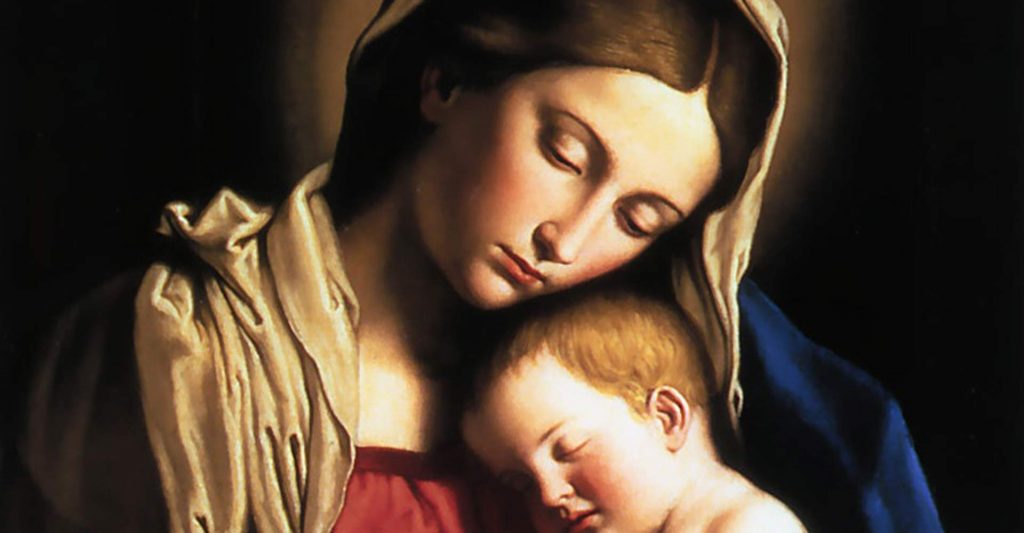 Mary is a beacon of peace in troubled times because, through her intercession, she directs us into a deeper relationship with her son, our Lord Jesus Christ. Praying the Rosary is a means of doing just that.
By Diana Nussberger
27 May 2020
As Catholics we have a couple of very powerful resources: one is the knowledge of how to pray the Rosary and the other is our countless personal testimonies of Mary's intercession. We are living in troubled times that put in play unique conditions ripe for presenting prayer as an answer. As the COVID-19 pandemic rages on, creating uncertainty, fear, depression, and death, people are desperately seeking hope, guidance, and peace.
Testimony as an Experience of Faith
Personal experiences with God are transformative. Revelation 12:11 tells us:
[A]nd they overcame him because of the blood of the Lamb and because of the word of their testimony, and they did not love their life even when faced with death.
Personal testimony meets these scriptural standards to a lesser degree when it boldly proclaims what Christ and prayer have done in our lives in spite of possible ridicule from the world. As Catholic Christians we have experienced countless interventions from God over our lifetime.
The words "they," "him," and "testimony" used in Revelation 12:11 can be defined in a straightforward manner. They are the followers of Christ (believers). It refers to those specifically spoken about in the bible and all future believers (us). The enemy /devil is denoted by the word him. Finally, our testimony is how we describe the experiences of our faith. It is a mighty combination that all believers share, passed down from our Church founders ,that is all made possible by the sacrifice Christ made for mankind on the cross.
One of the most thought provoking testimonies that demonstrates the power of the Rosary is found in a story from World War II, written by Sr. Mary Sheila O'Neil:
Stan Fulton was assigned to lead an Air Force squadron (6-8 planes and 30-50 men) at Halifax in 1940. He chose to bunk with the men over the officer's quarters. The first night he greeted them, said he was tired and would talk to them properly in the morning, knelt and prayed the Rosary. No one prayed with Stan; He told the men he hoped they didn't mind him praying because they were going to need it. Soon everyone was answering the Our Father's and Hail Mary's. Some had never seen anyone pray before; the majority of the squad had to learn the Rosary prayers. The night before leaving for active combat Stan gave everyone a rosary saying, "if you will promise to keep the Rosary with you always throughout your life and to say it, I can promise you that Our Lady will bring you all back safe to Canada."
According to the story, here's what happened after and during an approximate five year span:
After two years of combat it was noticed they were the only squadron that had not lost a plane or life.
Every member of that squadron returned to Canada in 1945 knowing "Our Lady" had protected them.
This testimony came directly from one of the squadron members that is not Catholic, but still prayed and carried that rosary at least five plus years later!
Praying the Rosary: Mary as Intercessor
I am incredibly inspired by this testimony to share the Rosary with not only Catholics, but people of other faiths, and no designated faith. The point that is crucial to those that don't know this prayer is Mary is an intercessor. I tell these people what I was told when I prayed about if it was right to say this prayer or not as a Protestant. It is like asking a friend to pray for you. If they are open to hearing my testimony I share; otherwise I keep it to myself. Please encourage them to pray about the Hail Mary if they are Christian. Many Protestants have a deep relationship with Jesus.
See how to pray the rosary here.
My first experience with praying the Rosary was in the car with my future husband. We were driving through Canada in the pitch dark illuminated only by our headlights. Suddenly, a car full of intoxicated, whooping, young men appeared from an unseen side road and tried to stop our car by pulling around and in front of us. At the same time, a rosary started on the radio. He wanted to pray it together and even in a state of obvious peril I was reluctant. I quickly prayed my own prayer silently and told him I wasn't comfortable with praying the Hail Mary, but I would say the Our Father's with him. He responded that it was "fine." After prayer the situation was remedied quite quickly with no harm to either party. He praised God and I prayed wordlessly about the Hail Mary. It was the first time I got the answer it was like asking a friend to pray for you, but not the last.
Read about how Mary brought salvation into the world.
The Rosary: a Prayer of Peace
The Rosary has taught me to meditate on scripture and provided a peace during prayer I had not known before. Meditating on the Rosary scriptures kept my mind focused on things true, noble, right, pure, lovely, admirable, and excellent or praiseworthy and is what I attributed to my new found peace (Philippians 4:8). During these troubled times peace is most desirable.
Photo Credit: https://www.flickr.com/photos/waitingfortheword/6398398211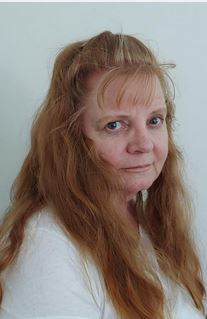 Diana Nussberger is a retired Early Childhood and Special Education professional. She resides with her husband and daughter in Arizona. Redeemed by the Lord over 35 years ago, she converted to Catholicism at Our Lady of Fatima parish in Tucson. Serving God is an honor and pleasure that she hopes to have for many years to come.